Renault UK's green credentials have been recognised once again, this time in the 2011 BusinessCar Fleet Technology Awards, known as The Techies, in the Best Green Development – Manufacturers' category.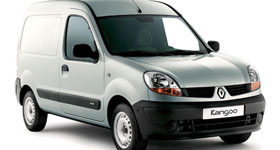 Renault was awarded the title in recognition of its investment and commitment to electric vehicles and for being the only manufacturer to offer a full range of zero emission cars. It has already scooped the Technology Award in BusinessCar's sister title WhatVan?
Paul Barker, Group Editor of BusinessCar and What Van? said: "As one of the judges commented, Renault is "putting its money where its mouth is" and the massive achievement of offering an electric vehicle at an affordable price gives the technology the best possible chance of taking off."
"In the right circumstances, electric vehicles can be a real asset and money-saver for a business and Renault's impressive Kangoo Z.E. Van is an impressive first step towards adoption of electric power where appropriate."
Darren Payne, fleet and commercial vehicle operations director at Renault UK, said: "The Renault-Nissan Alliance is investing four billion Euros into the Zero Emissions (Z.E.) programme and the fruits of this will soon be a familiar sight on the UK's roads.
"Here at Renault, we're committed to greener motoring, which, in turn, lessens the cost for fleets. Our Renault eco2 range now extends to 51 cars and 32 vans that reach our strict environmental standards for accreditation as eco2 variants. The Z.E. product offensive for this year and 2012 further enhances our drive to significantly lower vehicle emissions."