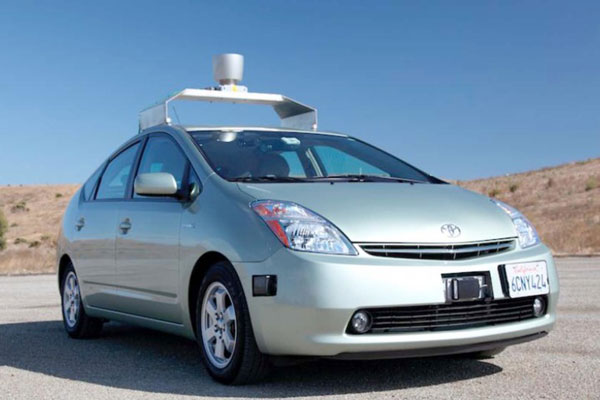 Business Secretary Vince Cable has announced 2 new measures that give the green light for driverless cars to take to UK roads from January 2015.
UK cities can now bid for a share of a £10 million competition to host a driverless cars trial. The government is calling on cities to join together with businesses and research organisations to put forward proposals to become a test location.
Up to 3 cities will be selected to host the trials from next year (2015) – and each project is expected to last between 18 and 36 months and start in January 2015.
Ministers have also launched a review to look at current road regulations to establish how the UK can remain at the forefront of driverless car technology and ensure there is an appropriate regime for testing driverless cars in the UK.
Two areas of driverless technology will be covered in the review: cars with a qualified driver who can take over control of the driverless car and fully autonomous vehicles where there is no driver.
Speaking at vehicle engineering consultancy, test and research facility,MIRA, where he tested a driverless car with the Science Minister Greg Clark, Business Secretary Vince Cable said:
The excellence of our scientists and engineers has established the UK as a pioneer in the development of driverless vehicles through pilot projects. Today's announcement will see driverless cars take to our streets in less than 6 months, putting us at the forefront of this transformational technology and opening up new opportunities for our economy and society.
Through the government's industrial strategy we are backing the automotive sector as it goes from strength to strength. We are providing the right environment to give businesses the confidence to invest and create high skilled jobs.