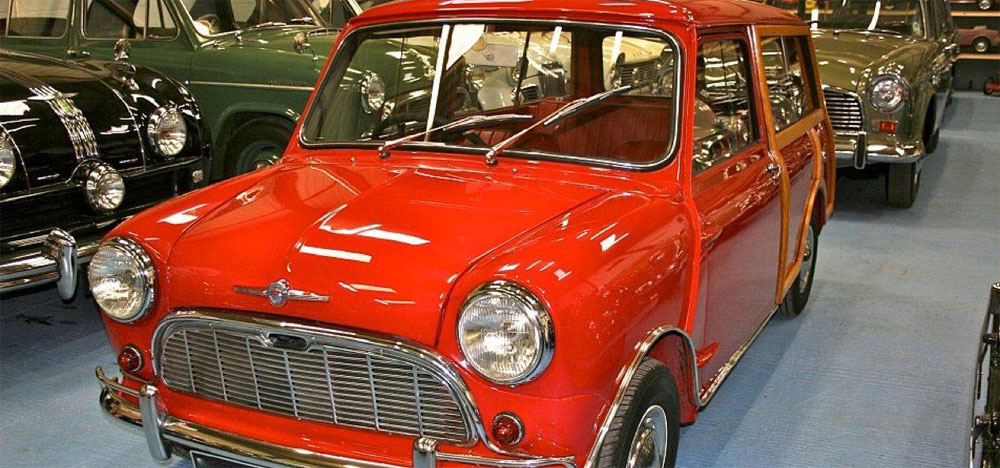 A car-obsessed dentist who has amassed Britain 's biggest private car collection is selling the whole lot for £100 million.
James Hull, 53, who founded the James Hull Associates chain of dentists, owns more than 450 rare and classic cars, ranging from multi-million pound rare Jaguars to Winston Churchill's Austin, and a Bentley once owned by Elton John.
With no room to park them all near his home in Kensington, west London , he garages them in vast warehouses in Herefordshire, but has now decided to sell up because of health reasons……maybe he gets carsick!!
Britain's largest private car collection, built up by cosmetic dentistry millionaire James Hull, 53, is for sale as a whole for £100 million. All yours… if you've got deep pockets: Dr Hull's 457-strong car collection is currently kept in warehouses in Herefordshire. He is hoping a buyer will come in with a £100 million-plus offer, making it the highest value car sale in Britain .
With cars represented from every decade since the 1930s, the collection includes a Jaguar D-Type, worth in excess of £4 million, a similarly valuable Jaguar C-Type, and Lord Mountbatten's Mini Traveller, as well as a super-rare 1950s Jaguar KXSS.
The collection also includes a Humber which was owned by the judge presiding over the Profumo Affair and a 1961 Jaguar E-Type which belonged to Britain 's world motorcycle champion Mike Hailwood.
Dr Hull, who made his fortune pioneering cosmetic dentistry in the UK , has battled cancer three times in the past four years, earning him the nickname Lazarus to friends. He travelled around the world to track down some of the rarer models in his collection, shipping them back to Britain and then having them stripped down before rebuilding them.
The red Mini Traveller was once owned by Lord Mountbatten.
Thanks to Graham Sonnenberg for the contribution