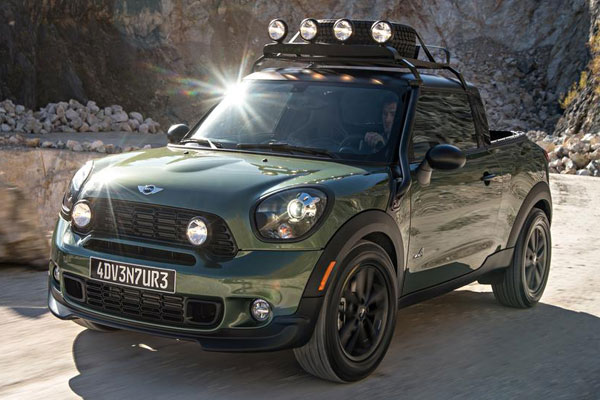 When Mini launched their Paceman model, no one expected the BMW apprentices of Munich and Dingolfing to collaborate to create a unique, one off, Mini brand named Adventure.
Built on the frame of the Paceman, the creative vision has certainly created a neat looking pick-up.
All this and with Mini's ALL4 four-wheel-drive system, with a turbocharged 1.6-litre petrol engine with the power of 184bhp, we have a zootie car that can zoom from zero to 0ver 100km per hour with 7.8 seconds.
With a top speed of over 210 km per hour, you have a force all in an elegant package.
Mini has stated that the Adventure will be suitable for gravel roads, muddy tracks and across desert trails.
With its Jungle Green metalic paintwork and lights on the roof rack it probably wouldn't be out of place in Alabama.
But would you be brave enough to drive it there.